What customers says
Quisque at tortor a libero posuere laoreet vitae sed arcu. Curabitur consequat.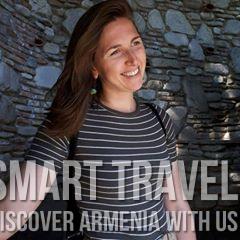 Любовь Матиевская
Армения замечательная страна!! В которую нужно вернуться !!! Очень гостеприимные и открытые люди!! Это страна которую нужно обязательно посетить, а посетив один раз обязательно сюда вернуться!!! Так как ее многообразие не возможно узнать за один раз.Спасибо по дружескую встречу, спасибо за профессионализм!!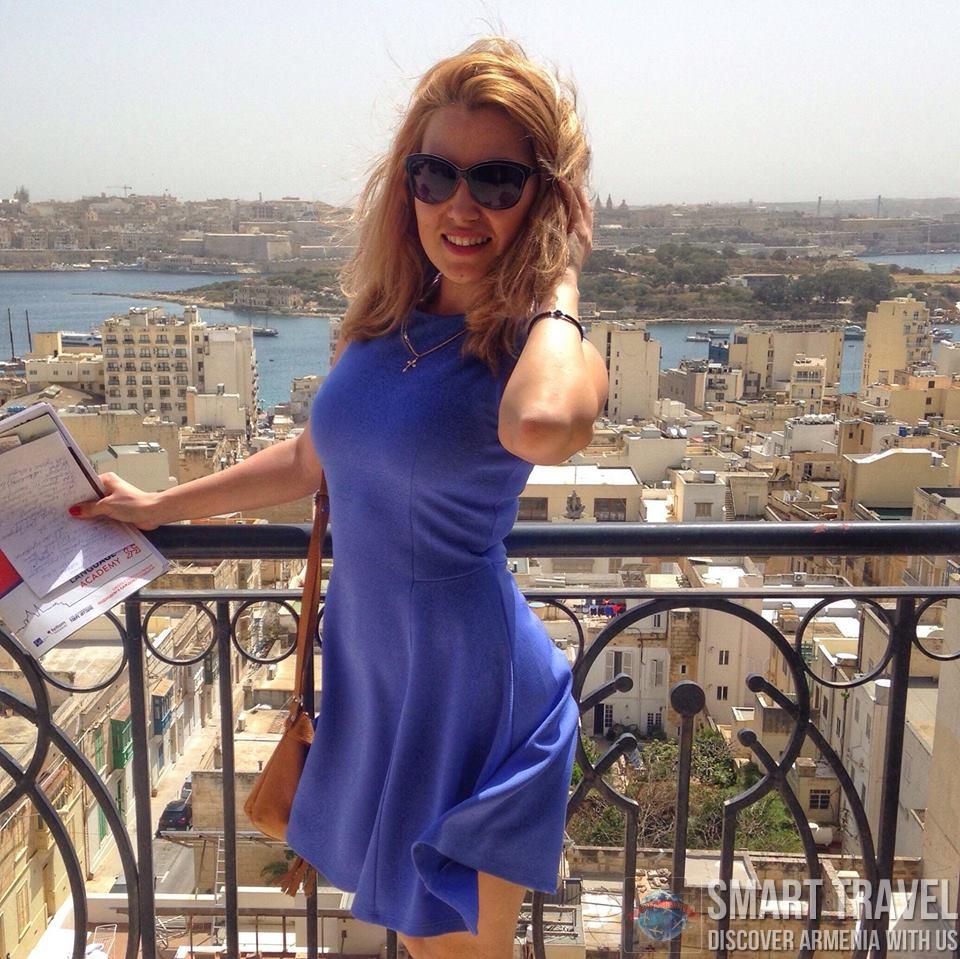 Irina Rysbaeva
Хотелось бы поблагодарить компанию Smart travel за замечательную организацию тура, во время которого мы узнали много интересного из истории народа и страны, увидели все самые известные достопримечательности, необычайно красивую природу своими глазами, а не на картинках. Хочу сказать, что эта страна обязательна к посещению для тех, кто любит вкусно покушать, поездить по экскурсиям и просто отдохнуть душой. Все экскурсии были спланированы таким образом, что не нужно ни о чем думать, все уже продумано за нас, остается просто наслаждаться отдыхом. Спасибо за радушный прием и ваш профессионализм!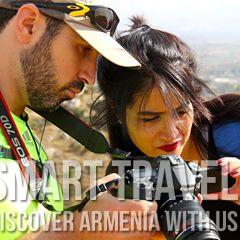 Theodor Abi-Mansour
Thank you Smart Travel for giving us a nice travel to Armenia. I will go back to Armenia again and again to see new stuff I didn't amazing visit which I'm sure it will be even better next time we visit, because Armenia in general is a country getting enhanced year by year. Good luck for Smart Travel specifically and all Armenia in general. Thank you and see you some other time for sure.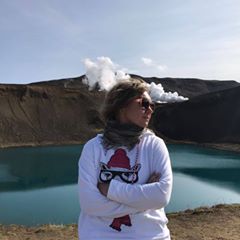 Nina Mazitova
Хочу поблагодарить замечательных людей из компании SMART TRAVEL за радушный прием, познавательную программу и теплую атмосферу на протяжении всей поездки. Мы чувствовали себя в Армении- дорогими гостями! Спасибо большое всеv причастным к этому веселому путешествию! Буду рада работать с вами дальше!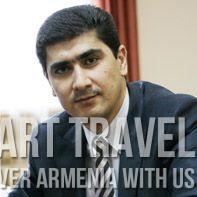 Серго Торгоми Степанян
"Добро пожаловать в Армению" Уважаемые друзья, я с особой теплотой приветствую Вас в Армении!Для меня и коллег из РОСАРМа было большим удовольствием способствовать организации поездки Вашей делегации, возглавляемой уважаемой Ириной Косогоровой, в древнейшее и величественное христианское государство. Визит туроператоров Тюменской области в Армению – наиважнейшее событие в истории отношений Армении и России в области туризма. Этот визит, уверен, даст мощный толчок для активизации нашего сотрудничества.Надеюсь, что у вас будет возможность за период командировки ближе познакомиться с нашим народом, его культурным и христианским наследием, с богатой историей нашей благословенной Родины. Особо хочу поблагодарить своих коллег в Армении – Президента Союза молодых работодателей Армении Мушега Аветисяна и Руководителя туристический компании Smart group LLC Мариама Андрояна за активное участие в деле развития двусторонних отношений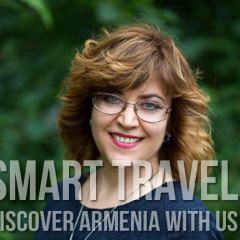 Ирина Косогорова
Прекрасные воспоминания о поездке в гостеприимную Армению!Спасибо, Мариам Андроян, Lusine Barseghyan. Организованно все было прекрасно#сервис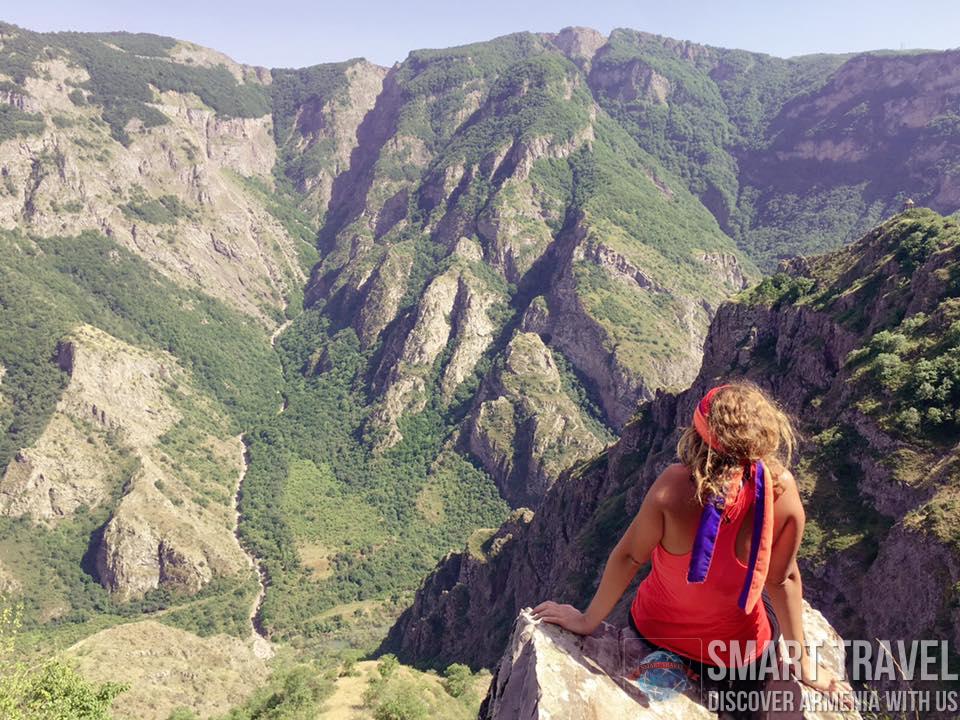 Scarlett Abi-Mansour
Thank you .I was one among this group and may I say We had a lovely vacation! You have the BEST guide in the world. Thumbs up to Gor who made our vacation unforgettable!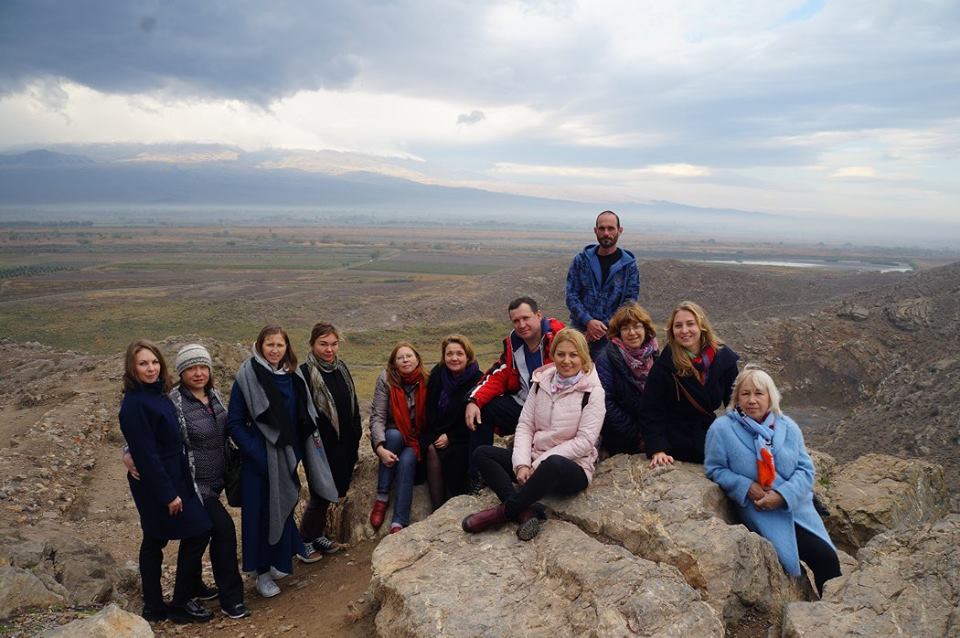 Марина Кузнецов
Спасибо большое компании "Smart Travel" за интересный познавательный тур. Хорошая организация, грамотный гид, великолепный водитель. За 5 дней влюбили в свою страну, открыли традиции, обычаи народа. Спасибо!