Short about ARMENIA
Brief Information ,Discover Armenia, Special Services
Where is Armenia?
Armenia located in West Asia on the Armenian Highlands. In north the country borders with Georgia, in south – with Iran, in east – with Azerbaijan, in west – with Turkey. The current territory of the Republic of Armenia is 29800 square km and is situated about 1800 m above sea level. The highest point is mount Aragats (4090 m), the lowest – canyon of the river Debet (400 m). Yerevan is the capital of the country. According to the 2003 census data population is 3, 2 million people, 1, 1 of which lives in Yerevan.
How to get to Armenia?
Armenia does not have outlet to sea. You can get to Armenia by plane, landing in the International Airport Zvartnots, which is considered to be the best in South Caucasus, or by over ground transport from Iran and Georgia. You can find the list of direct flights to Yerevan here.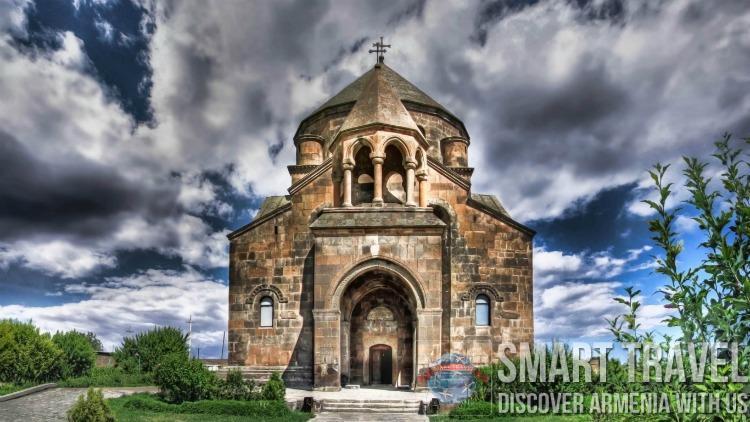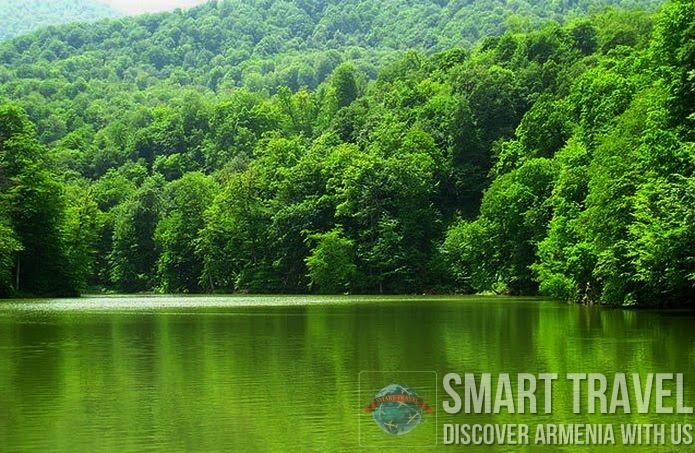 When is the best time to visit Armenia?
Armenia is equally wonderful in all the seasons of year. In comparatively small territory you can meet amazingly diverse nature and weather; spring, summer, autumn and winter are full and brightly expressed. Season of tours to Armenia starts in April and lasts until November, though nature gets the peak blossom in the end of May, but autumn is plentiful until the end of September. During the tourist season our guests can enjoy dishes, made of ecologically pure, natural and extremely tasty ingredients. July is the very full of tourist season. From December to the end of March doors of resort Tsakhkadzor are open to all the winter rest and winter sport fans. The best destination for the therapeutic recreation is hydropathical resort Jermuk, which you can visit any time of the year.
How to Get Armenian Visa
You can get visa just on arrival to Yerevan: in the airport of Yerevan. Usually, it lasts about 20 – 25 minutes. Price for 21 days is 3000 drams (about 8 $ or 6 Eur ) and 15000 drams – for 120 days (about 41 $ or 40 Eur ). On expiry of visa, you should prolong it, paying 500 drams for a day (about 1, 6 $ or 1, 3 Eur ). You can also get visa before the arrival, connecting to the Ministry of Foreign Affairs on the following address: http://www.mfa.am/ru/visa/. Armenian e-visa costs 10 $ for 21 days and 60 $ – for 120 days. Only cards are accepted for payment.
Currency Exchange
Armenian national currency is Armenian dram. It was put into circulation in 1993 after pronouncing independence of the Republic of Armenia. There is paper money of 1000, 5000, 20000, 50000, 1000000 drams. There are also coins of 10, 20, 50, 100, 200, 500 drams. All the deals in cash are accomplished in local currency. There are banks and points of currency exchange everywhere, where you can exchange the foreign currency for Armenian dram. You can find current exchange rates here: rate.am.
10 Important Facts about Armenia
Current territory of Armenia is 10 times smaller than Armenian historical kingdom – Armenia Major (Mets Hayk), which remained from 331 to 428 BC
On the 21st of September, 1991, as a result of popular referendum, Armenia withdrew from composition of the USSR and pronounced independence of the Republic of Armenia.
The most ancient, 6000 years old winery was found in Armenia: near village Areni: in the Birds' cave. Areni keeps traditions of winemaking up today. By the way, the most ancient, 5500 years old shoe was found in the same location
Armenia is the first country in the world to adopt Christianity as state religion. Armenian Apostolic Church is one of the most ancient national churches and one of the most ancient Christian communities, which belongs to group of Eastern Orthodox Churches. Center – Mother Cathedral of Holy Echmiatsin
State language is Armenian, which is considered to be a separate branch in the Indo – European family of languages. Armenian alphabet was created by Mesrop Mashtots in 405.
The main symbol of Armenia is biblical Mount Ararat, on which, according to the legend, Noah's Ark found its shelter after the global Flood.
Armenian genocide, accomplished by Ottoman Empire in 1915, is one of the gravest pages of history of Armenia. Armenians has been fighting for its recognition for almost a century
Yerevan is the 12th capital of Armenia. It is 28 years older than Rome and is considered to be one of the safest cities in the world.
The world's biggest collection of manuscripts and medieval books Matenadaran is situated in Yerevan.
There is no place in the world, where apricot is tastier than in Armenia; it is one of the true live symbols of the country. It was grown exactly on Ararat plain. Then it spread all over Europe. Latin name of the fruit is Prunus armeniaca.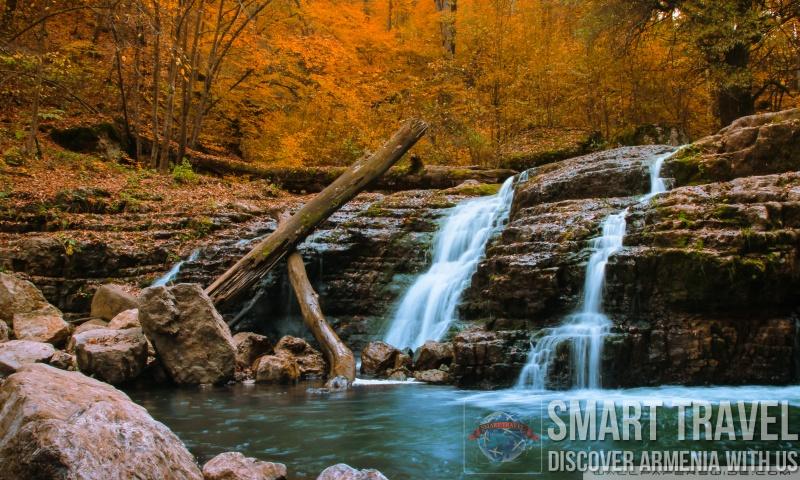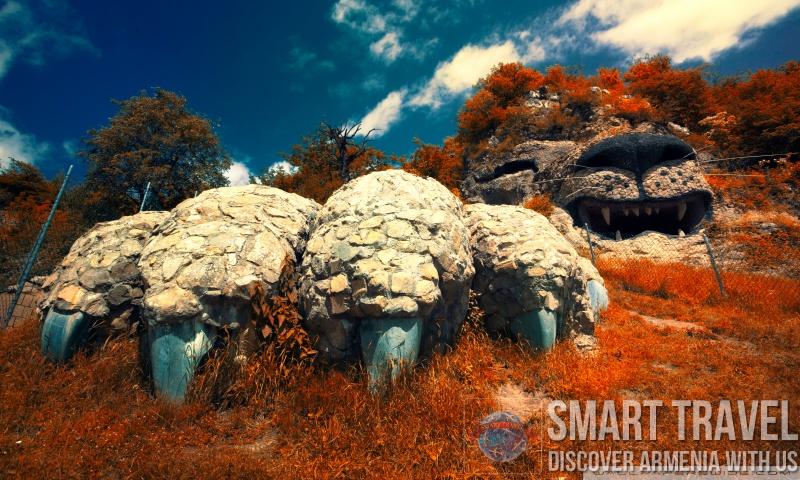 Population
Only two third of Armenians all over the world live in Armenia. According to the official dates of 1st June, 2006 population size is 3.219.400 people, 90 % of which are Armenians. The absolute majority are followers of Armenian Apostolic Church. National minorities: Russians, Yezidis, Kurds, Persians, Assyrians, Georgians, Greeks, Italians, Ukrainians, Jews and so on.
What to buy in Armenia?
Armenia is an ancient country with rich spiritual and material heritage, and all our guests surely would like to take a small part of our sunny country with them.
Armenia is famous for production of cognac, wines and fruit vodkas; carper, handicraft, jewelry manufacture as well as ceramics. Duduk, an Armenian national musical instrument, has its unique place in the culture of Armenia. Our country is also rich with fruits, vegetables, herbs, which the tastiest dried fruits, comfitures, jams and juices are made of. «Armenian snickers»: walnuts, soaked in sweet syrup, are especially popular here. In Armenia it is worth to buy «gata», national pastry made of puff dough and different fillings, as well as chocolate of «Grand Candy» local production company.
All the above mentioned is available all over Armenia. In Yerevan you can shop in "Vernisaj" market, souvenir shops and at the sweets section of "Tashir" complex.
Connection in Armenia
Internet, mobile connection, telephone.